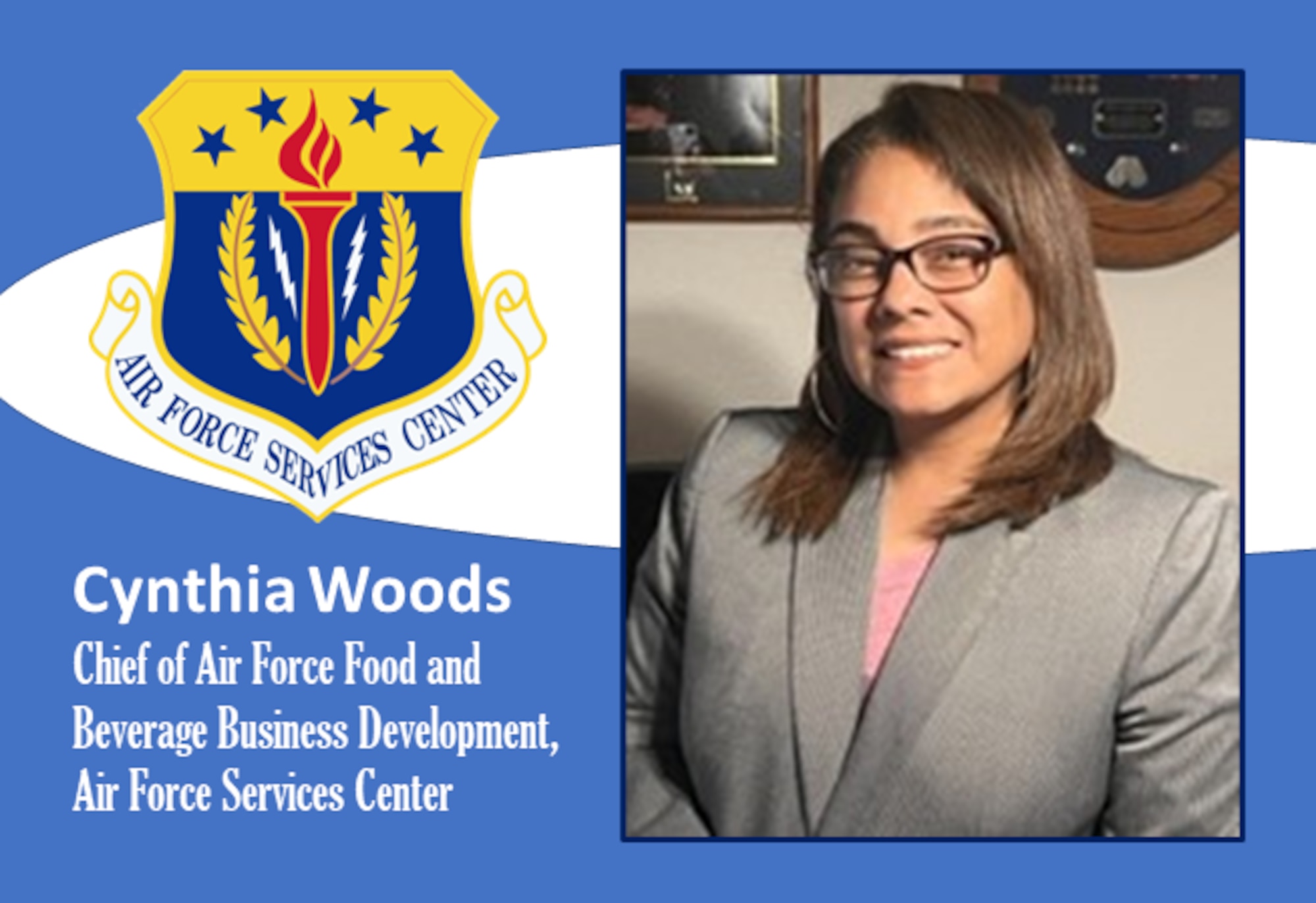 AF Food & Beverage Business Development > Air Force Installation & Mission Support Center > Press article




JOINT BASE SAN ANTONIO-LACKLAND, Texas — It's Mission Monday! Cynthia Woods is the Air Force Food and Beverage Business Development Manager at Air Force Services Center Joint Base San Antonio-Lackland.
His responsibilities include renovating Appropriate Funds (APF) catering facilities, from traditional cafeteria-style food to platforms found on college campuses. Transition to Food 2.0 offers a modern facility, health-conscious options, variety, increased hours of operation, and multiple Grab-n-Go options.
"Our team handles everything from concept design through grand opening," Woods said.
Here's a little more about Woods and how his work contributes to the Department of the Air Force's lethality and preparedness.
What do you like about your job?
Be able to provide opportunities to choose from a variety of quality and reasonably priced healthy food options.
In your work, what motivates you?
Discovering the industry…finding ways to keep customers coming back, whether it's its robots preparing meals, using multifunctional energy equipment or menu ordering apps. We can always do something to improve the experience of our customers and our employees.
Why are you and your team important to the Air Force business/your customers?
Honestly, I believe that food service plays a vital role in providing necessary food which affects everyone's daily activities.
Describe a project or event that you and your team worked on recently that gave you a great sense of accomplishment:
The Grand Opening of the Nellis AFB Dining Facility in Nevada! It was a great achievement despite pandemic hurdles during renovations with supply chains, travel restrictions, and day-to-day material cost adjustments.
How does what you do fit into AFIMSC's strategic priorities?
Expanding the Food 2.0 program is critical to strengthening Airmen, Custodians and families at all facilities. Opening the doors to the base populace encourages a sense of community, recharges spirits, and provides bodies with the food preferences necessary for mission success.
Is there anything else you would like to add that might help people understand the importance of what you do to the Air Force?
"We hear you!" Our team incorporates more Grab-N-Gos, healthier options, robust menu choices, and food accessibility closer to your workplace to minimize travel time.