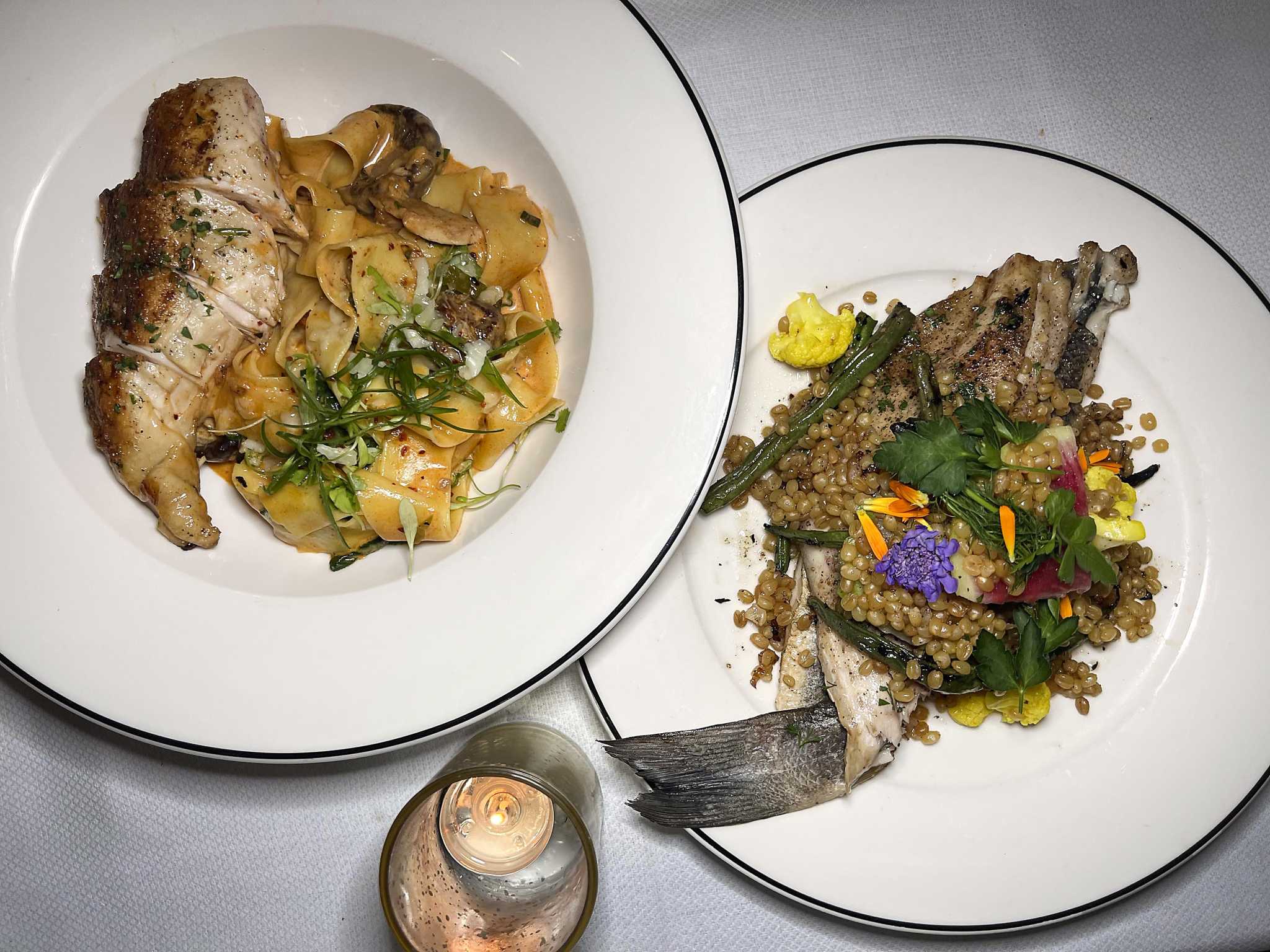 At Pearl Hotel Emma's chic Supper restaurant, nostalgia isn't enough
The steampunk grandeur of Pearl's Hotel Emma's lobby, clad in the dichotomous trappings of old industrial majesty, hides the luxury in plain sight. Its flagship restaurant Supper cultivates a similar vintage aesthetic, but it trades in the rivets for the glamorous wooden lounge of the fanciest restaurant in a booming 19th-century beef town.
The stage is set for the same high-end expectations in both contexts. It works for the hotel, and it works for the restaurant's upscale service atmosphere and saloon-style bar with the flair of a true craft cocktail.