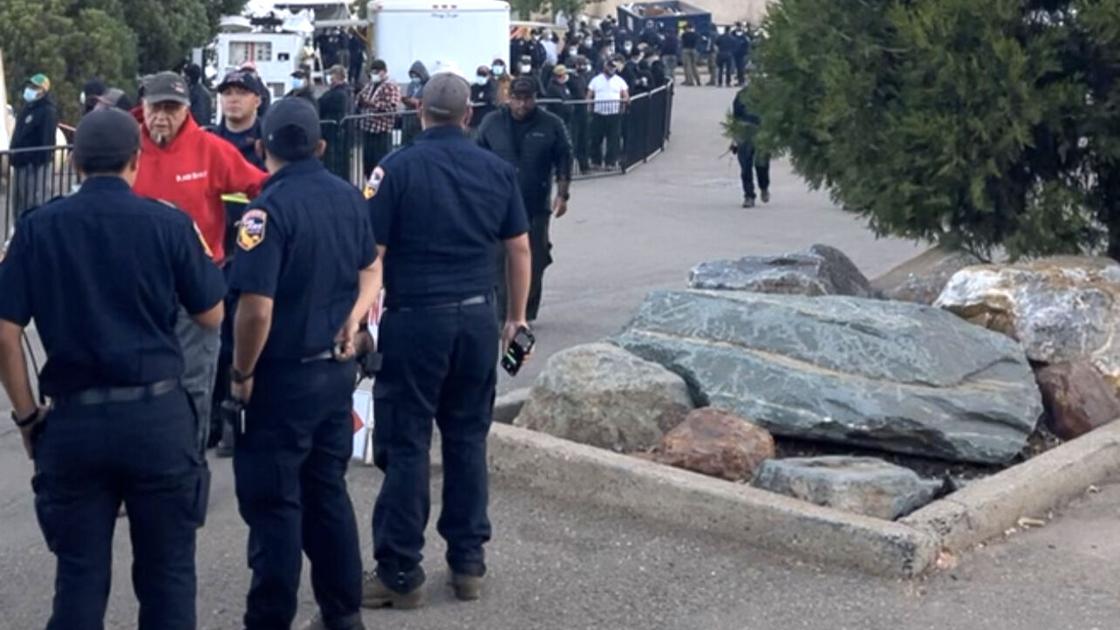 CASEY: Bedford man helps thousands fight California wildfires | Local News
As of Tuesday, they numbered 5,070, he said.
The Caldor fire is only a fraction of the size of California's largest current wildfire. It's the Dixie Fire, which burned 922,000 acres about 100 miles north of Lake Tahoe, and could soon become the largest in California history. It's in a less densely populated area, Cunningham said.
In contrast, the Lake Tahoe area is a playground for year-round vacations. The blaze threatens more than 24,000 weekend cabins, ski cabins and other private residences, according to an update of the fire incident on Tuesday morning.
By that time, the flames had destroyed 778 homes, plus 18 commercial buildings and 200 minor structures. The fire damaged 77 other buildings, including parts of the Sierra-at-Tahoe ski resort. The cause remains under investigation.
"It's a very political fire, because of the number of lives and homes it affects," Cunningham told me. "One story that needs to be told is that if we lose 1,000 structures, we know we've saved 55,000."
Another story of the fire: "When people take preventative measures to protect their property, we have a much better chance of saving it. This forces landowners to remove vegetation within 300 feet of their homes. "We have a high degree of success in safeguarding these assets," he said.
Already, the fire has forced the evacuation of thousands of people from at least 16 communities in El Dorado County. Among these are Grizzly Flats (near where the fire started on August 14), Desolation, Hell Hole, Heavenly, and Christmas Valley.