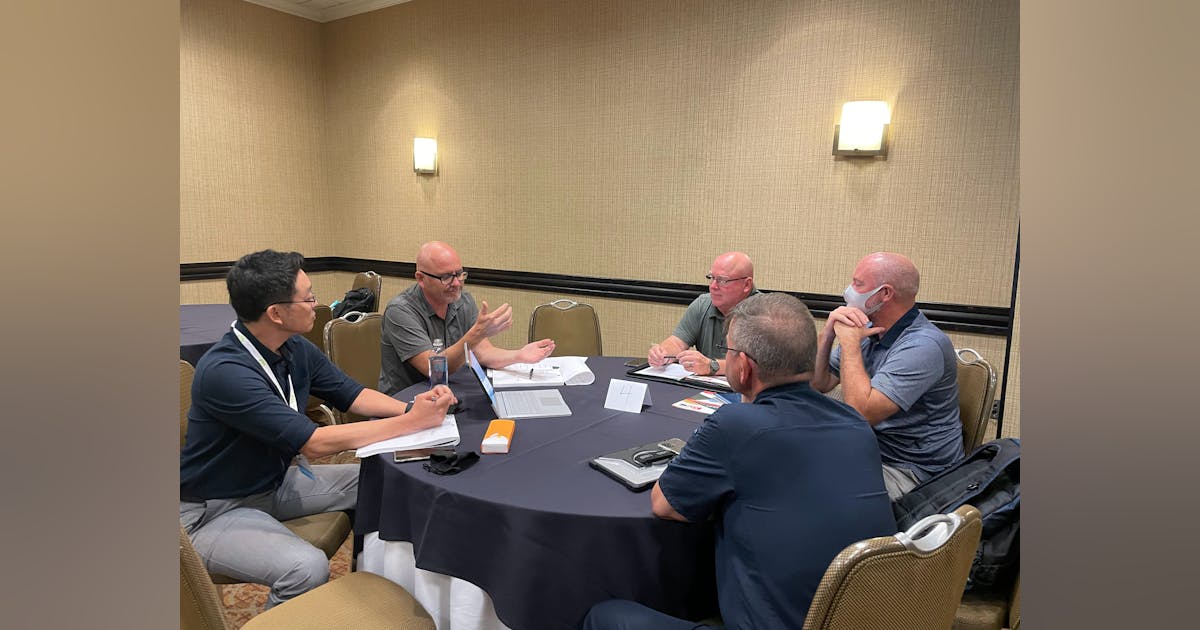 Change and new law enforcement facilities
No other public safety agency has been the target of relentless demands for change more than the law enforcement profession. With three high-profile deaths in the past three years, police departments have come under intense pressure and faced calls for accountability, transparency, reform and even funding.
Bringing these issues home or to the post, a concerted effort is underway to create significant designs in new law enforcement facilities to address and support law enforcement operations and personnel.
OFFICER Magazine's law enforcement track at the 2022 Station Design Conference, May 24-26 at the Crown Plaza Hotel in Rosemont, Illinois, will feature leading architectural firms specializing in law enforcement facilities. Speakers will showcase the latest trends and innovations in new law enforcement facilities, with an increased focus on safety and training.
Several related presentations will focus on the future of interactions between law enforcement, fire, public safety and emergency operations centers.
In planning a new public safety building, given the current economic, social and political climate, the priority is to build support and develop productive dialogue in the community and build support.
Historically, conversations around new public safety buildings have focused on cost, especially as buildings have become more complex. According to Rebecca Hopkins, Partner, AIA, (Project Manager, Emerging Technologies) Tecton Architects (www.tectonarchitects.com), "sensitivity to current issues, symbols and icons can have a tangible impact on community support and, through therefore, on the success of the project. or a failure.
Hopkins and Jeff McElravy, Director of Tecton, will present Going Further Together: The "Why" Behind Mission-Driven Station Design Solutions and share lessons and exercises to highlight how creating space for meaningful conversations can bring clarity to issues while illuminating those that may be less obvious.
"The lessons show how to identify, communicate, and ultimately design for complex issues such as aligning with current policing trends," Hopkins says. "These trends also include the integration of social and mental health services, recruitment, community use and engagement, cultural shifts capable of embracing diversity, inclusivity, equity and departmental transparency. "
Another focus in training spaces is an important aspect of new law enforcement facilities and can aid in reducing a department's overall liability and increasing overall public and officer safety. The station design conference program, Finding Training Opportunities in Law Enforcement Facilities, will be presented by Sami Gerwick, Partner, Architects Design Group, and Wayne Nero, Former Chief of Police and current city manager of Georgetown, Texas.
"The most important thing law enforcement officials can do is provide holistic or comprehensive officer training with a focus on building skills in the area of ​​high-risk/low-frequency responses. rather than taking a 'check the box' approach to meeting federal and state training requirements," says Gerwick.
Gerwick and Nero believe that law enforcement officials need to create an atmosphere that can take officers from the classroom where knowledge is learned, to a reality-based environment where that knowledge can be practically applied in a controlled environment under varying degrees of stress, to finally live -fire environment, if any. Modern police facilities can meet these needs by providing intentional and hands-on spaces to learn, practice and hone a variety of skills.
Designing facilities that allow for the integration of training within the facility, or the provision of on-site space for future training opportunities, can ease the burden of additional funding for separate training facilities, reduce travel time related to agent training, avoid conflicts in planning with external services and improve overall competence.
Interview rooms are another area of ​​change in a new facility. For many years, interrogation rooms were designed as a windowless box, and depending on the lighting, the room could interfere with the officer being able to have a conversation about an event they are investigating.
Jonathan Tallman, AIA, Associate Principal, Dewberry (www.dewberry.com), will present Interview Rooms—Not your Typical Room. He says: "Providing officers with multiple settings for the interview can help put victims at ease or even put a suspect in a more relaxed state. In my opinion, this is why design is important for the interview room space from a psychological point of view. »
Tallman thinks interview room settings and audio-visual recordings can be an argument. "In court, the recordings used must have clear sound and video. Audio from outside the room should not be able to be heard from outside in the hallway or in the adjacent room. »
Although not all interview rooms are the same, different functions can be designed and integrated into interview rooms. Some options include settings and goals for surveys, hiring, and reporting. Early planning and placement of the interview space can also affect the daily office workflow and the integration of technology into the design of the space.
Modifications, optional or mandatory? What future for law enforcement? Many regulatory requirements have been imposed on police services. The requested changes have affected policing in more ways than anyone imagined. Retention, recruitment and morale of officers in many departments have suffered and delivering on mandated initiatives has been a challenge.
The Future of Policing roundtable, moderated by Raymond Lee, AIA, FGM Architects, Inc., will feature four police chiefs, representing a wide range of municipalities, who will discuss how change has affected their services .
"This discussion is meant to broaden your thinking about the future of your own police service and how your operations might need to change to meet the expectations of your community," says Lee. "Although it is difficult to move beyond the status quo, this should be taken into account as any potential change can affect your facility's needs." Topics to be discussed include community outreach and engagement, training requirements, staff health and welfare, recruitment and retention, and safety issues.