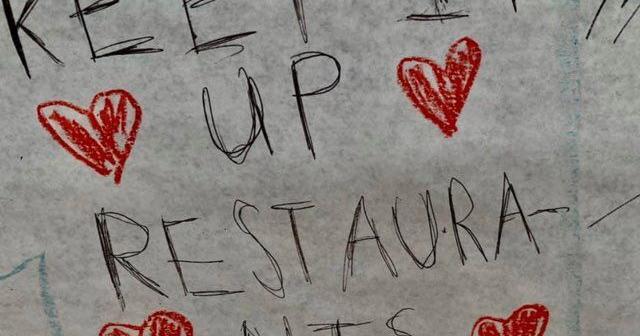 Column: We weathered the storm and emerged stronger | Opinion
A little over two years ago, the closure of public spaces, including restaurants, hit us hard and mercilessly.
While striving to donate the food we had in our pantries and trying to continue supporting our employees as best we could without any income, Mark Elliot and I created "Save Our Service Industry". We knew that by working with our competitors, we could support each other and defend our industry.
We created a Facebook page to rally people to the cause. I wrote a personal story, as others have, titled "We Will Weather This Storm Like Others That Came Before". It was reprinted in The Pilot.
The #SaveOurServiceIndustry hashtag has become a national movement and has given a voice to bartenders, servers, cooks, chefs, dishwashers, food vendors, owners and others who have found themselves stuck in a surreal position, not knowing how long the closures would last or what happened to happen to their family and community.
I think revisiting that time could be instructive and oddly uplifting on this second anniversary of the shutdowns. It was a whole new experience, and there was no book to read, no expert to turn to. We had to play by ear, and we had to think quickly.
First, we came together as a community in small ways. We put paper on our windows at Drum & Quill, and people wrote us notes while we were closed. This encouragement made all the difference.
The restaurateurs and managers of the region met every week. Working together, we brought state and federal legislators to Moore County to speak to them face-to-face. They came to listen to us and helped us with relief programs, including changes to ABC laws and paying for ABC licenses for a year.
Behind the scenes, municipalities approved outdoor dining and downtowns lit up with people hanging out in the streets for the first time. We took this opportunity at Drum & Quill to hire bands to play outside as local musicians were devastated by the closures.
All of this has given the downtown area a dynamic and lively appearance, which has largely resulted in the revival of retail trade. It started to seem like we were all in this together and would get through this together.
We have come together as an industry, as residents of the Village of Pinehurst, of Moore County, and as North Carolina. Eventually, we all had a common experience that united us, and everything that divided us disappeared at that critical moment.
At the same time, I served on the council for the village of Pinehurst and as chairman of the board of the North Carolina Restaurant and Lodging Foundation. Our village government has rapidly evolved into a digital city, which has made our council meetings seamless and immediately available online. We found ways in local governments to come together, despite the digital meetings – it might have been better and more accessible than in-person meetings.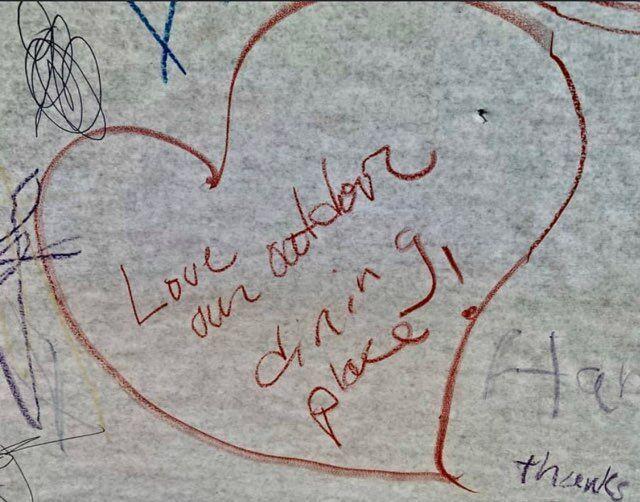 Additionally, I have been the village representative in regional groups like Tri-Cities (Moore County) and Triangle J (Central NC). We held online meetings and figured out how to compare notes and share ideas to support local economies during a shutdown. This allowed our cities to quickly institute ideas formulated and implemented in Raleigh and Cary, bringing expertise from metropolitan areas to our cities.
Again, this is an example of coming together as a region. As a City Councillor, these working relationships were essential in tackling an important economic development project during the COVID crisis.
When other municipalities were in survival mode, we announced a partnership with the USGA as a state, region and community. We have solidified the Village of Pinehurst as the home of American golf during COVID – another example of coming together in the face of crisis and weathering this storm.
As president during this historic time of the North Carolina Restaurant and Lodging Foundation, the charitable arm of the organization, we transitioned from high school education programs to fundraising to help unemployed industrial workers. We found generous donors among individuals, vendors and even groups we had never heard of who cared about the fate of the food industry. We raised over $1.5 million to support unemployed food service workers.
While my column from two years ago was optimistic, I was genuinely concerned that 50% of our fantastic local food scene was lost, which is important to residents and tourists alike. While we've lost some good places, most of all has been resilience, innovation, the proliferation of new restaurants and even a new food court.
We are back, two years later, with the vitality of the horrible day two years ago. We're back with the confidence and resilience I was hoping for. But seeing it in retrospect makes me proud of the people who helped and how the experience prepared us if it were to happen again.
Optimism works. We weathered this storm. And, looking to the future, many of the innovative ideas that propelled us or kept us afloat during these dark times turned out to be the silver lining of the pandemic. As often happens, crises like these force new ideas to be quickly put into practice, tested and refined.
Some of these innovations for the local food scene are outdoor dining, a great takeout experience, and curbside pickup. I never imagined seeing the village of Pinehurst look like a corner of Paris, with outdoor tables in the spring. The appealing energy and vibrant atmosphere are the cornerstone of the Village and our region's move into the 21st century as a leader in tourism. And not just for golf.
If we are to thrive – not just survive – I advocate continuing our progress towards excellence and innovation in the tourism experience, creating a welcoming and fun place to catch up with old friends and make new ones.
Kevin Drum is the owner of Drum & Quill in Pinehurst and a former member of Pinehurst Village Council.