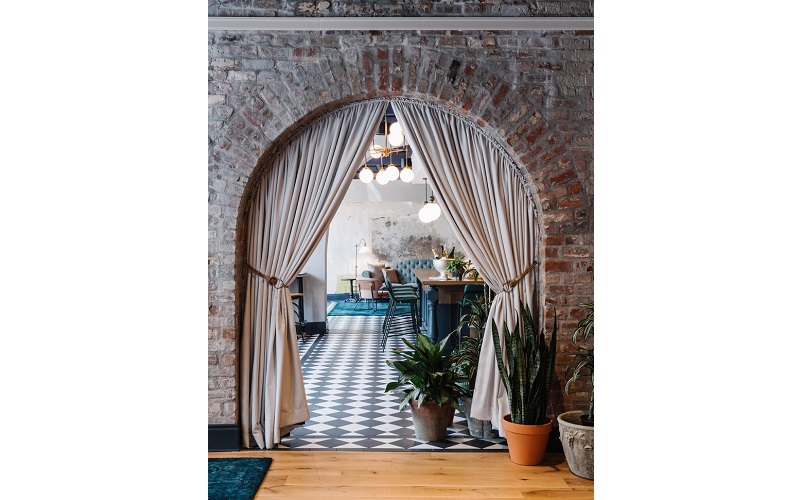 COUVANT ANNOUNCES RYAN PEARSON AS NEW CHIEF EXECUTIVE
Chef Ryan Pearson has announced his new role as executive chef of French brasserie Couvant. Scheduled to reopen in March, the restaurant's relaunch will be Pearson's primary focus, but its culinary style will also influence changes to the Eliza Jane's lobby bar, The Press Room, as well as catering and banquet offerings. of the establishment.
Originally from New Orleans, Pearson returns to the city's robust culinary scene after years of esteemed experience in Paris and New York. Most recently, Pearson served as Sous Chef at Michelin-starred restaurant Daniel in New York City. Previously, Pearson was a consulting chef in France, helping to open New Orleans' first high-end brasserie in Paris and producing dynamic dishes inspired by New Orleans but using French produce and ingredients. His impressive culinary resume also includes serving as Executive Sous Chef for Michelin-starred James Beard Award-winning Batard and Rotating Chef at Michelin-starred Nomad in New York City.
"We are privileged to welcome Chef Ryan Pearson to New Orleans," said Regional Food and Beverage Manager Gene Fields. "He brings unquestionable talent and passion to Couvant, and we are thrilled to have a chef of his caliber leading the culinary team at this special restaurant in a one-of-a-kind hotel. Ryan's contemporary yet classic cooking style and collaborative management practices align perfectly with our goals and vision for the restaurant and hotel.
Housed in the former Peychaud Cocktail Bitters factory, Couvant offers its customers fine French cuisine infused with southern soul, the perfect marriage with Pearson's international context. As the creative visionary behind Couvant's culinary concept, Pearson will draw inspiration from his travels and professional experiences to create a delicious menu that showcases Louisiana ingredients and pays homage to the abundance of Louisiana ingredients. 'State. Pearson is passionate about creating an accessible yet specialized restaurant atmosphere, from celebrating special occasions to locals stopping in for a quick bite for lunch, and he will continue to elevate the food and beverage lineup on Eliza Jane's Square with regular events and offers available. hotel guests and local residents alike.
Couvant is located at 317 Magazine St, New Orleans, LA 70130 and operated by HRI Lodging, LLC. For more information about the restaurant, please visit www.couvant.com or call (504) 324 5400.
About HRI Hosting