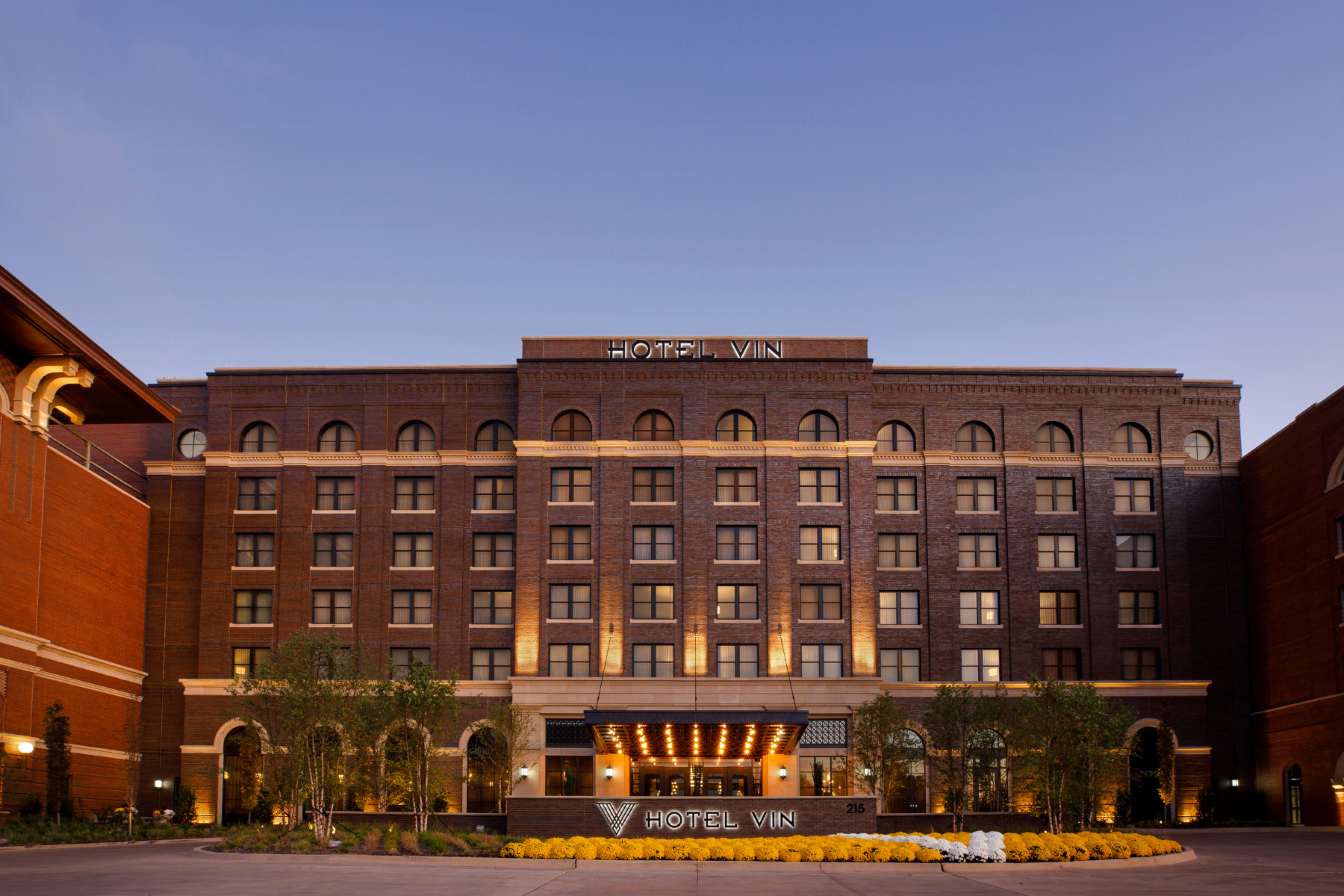 DFW Staycation: a haven of peace at the Vin Hotel
I grew up in Napa and moved to Spain for a short time in my early twenties, so I was excited for a weekend at Hotel Vin, where I would attend a tasting of Spanish wines. I was hoping to rediscover the regional grape varieties, cheese and jamon that I have often enjoyed while living abroad.
Opened in 2020 in downtown Grapevine, the hotel harnesses the spirit of its place, from a welcome glass of champagne to the extensive wine list offered in its restaurant, Bacchus Kitchen + Bar. My friend and I settled into our room, one of the 120 suites, and headed out to the hotel's Rioja roof terrace.
There we tasted wines from the Spanish regions of Rioja and Castile and Leon, where the country's most renowned grape varieties are grown. Options included tempranillos and a verdejo from Spanish label Familia Torres. My favorite was a tempranillo called Celeste Crianza.
The wines were accompanied by an extensive selection of cheeses and charcuterie, featuring my favorite Manchego cheese. He comes from the Spanish region of La Mancha, home to Segovia, where Hemmingway is For Whom the Bell Tolls is defined. Grape seller owner Enrique Tomás, hand-carved traditional Iberian jamon for a savory, lightly salted side dish.
Later that evening, flamenco-inspired dancers took the stage in the center of the room, and I was immediately transported to a show I attended in Seville nearly five years ago. As I listened, my friend and I chatted on the rooftop, enjoying the view of nearby historic Grapevine Station.
We then headed to Harvest Hall, the European-style food hall connected to the hotel lobby and home to seven dining concepts. Options range from Chinese street food at Monkey King Noodle Co. to Italian at Spuntino and chicken sandwiches at Easy Chick.
A standout dish was the Brisket Arepa Sandwich – a Venezuelan combination of meat, avocado and Texas favorite plantains, topped with chimichurri sauce, wrapped in corn batter (imagine a very thick, doughy tortilla). Monkey King Noodle Co.'s Dragon Fruit Smoothie is a lighter choice, but tangy and refreshing.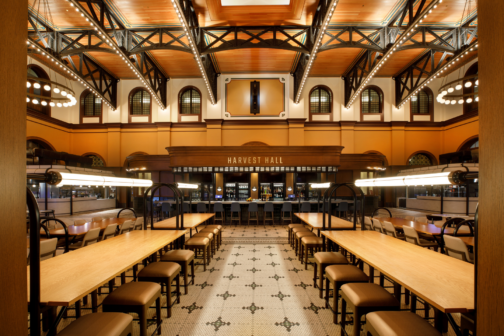 The next morning, we enjoyed a morning pick-me-up at the Main Line Coffee Bar, whose nickname is a nod to the location's station-inspired architecture. I chose the sweet White Rose Latte, while my partner opted for a Horchata Cold Brew.
Another evening we explored Magnum, a speakeasy accessible after dialing one in a booth next to the elevators. Inspired by the Prohibition era, the 18-seat lounge bar offers seasonal drinks and exceptional decor. I enjoyed the venue's take on an Old Fashioned and set of prints inspired by the King and Queen of Hearts.
We then traveled next door to Bacchus Kitchen + Bar, where we took part in a wine education class and learned how the shape of the glass affects taste. We sipped the same red and white varietals from a plastic Solo cup, a standard wine glass, and glasses specially designed for the varietal we were given, discovering dramatic differences with each new glass.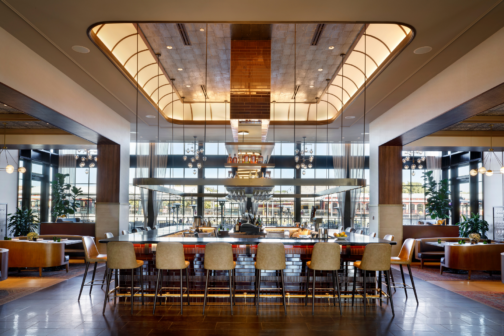 For dinner, I recommend the Caesar salad and the meatballs to start and the chicken for the main course. We ended the evening with a miniature lemon meringue pie, a perfect way to end a meal and a short DFW stay.
Author
Kelsey Vanderschoot
See profile


Kelsey J. Vanderschoot came to Dallas via Napa, Los Angeles, and Madrid, Spain. A former teacher, she joins…