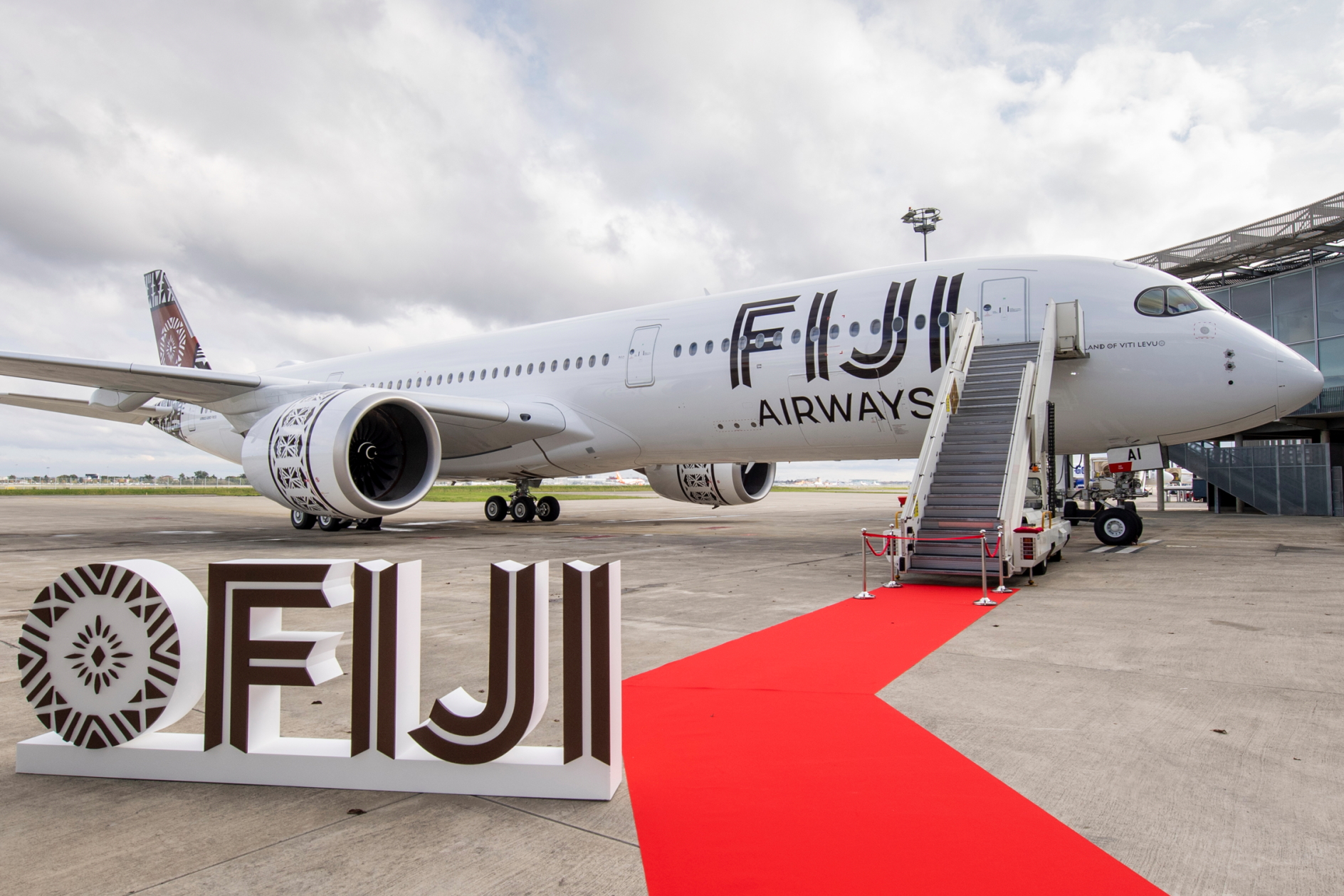 Fiji Airways upgrades its technology with Amadeus' Digital Experience Suite
(May 17, 2022, 09:39 +07)
Fiji Airways has implemented Amadeus' digital commerce booking engine and Amadeus Reference Experience front-end touchpoint solution to improve both booking and self-service check-in flows.
The technology is designed to ensure a consistent experience for customers using the Fiji Airways website and mobile application.
Fiji Airways has also implemented Traveler ID, a secure platform that connects, digitizes and automates traveler identification and document validation throughout the traveler journey, while meeting regulatory requirements.
Fiji Airways Airbus A350-900
Traveler ID connects end-to-end health certification touchpoints, integrating multiple stakeholders involved in the process, providing passengers with a secure and frictionless way to show they have the necessary medical documents to travel.
"Our partnership with Amadeus has grown year on year and we are excited about the benefits of leveraging the Digital Experience Suite technology. We strive to be a true airline retailer with a mobile-first approach, providing flexibility in the booking journey for our customers," said Gordon Penfold, Executive Director, Shared Business Services, Fiji Airways. "We believe we will have more engaged customers, higher conversion rates and greater satisfaction with our revamped digital touchpoints."
Part of the Digital Experience Suite, Digital Commerce is Amadeus' new online booking engine, available through modern APIs and offering advanced features for travelers through digital touchpoints.
Amadeus Reference Experience, the customizable user interface built on Digital Experience Suite orchestration engines, allows airlines to shape their online experience from built-in configuration capabilities, to full control and customization by leveraging the capabilities and services of the Amadeus platform.
Jonathan Tong, Senior Vice President, Airline Solutions & IT Sales – Asia Pacific, Amadeus, said, "Fiji Airways has long been a pioneer in the region and is always on the lookout for the latest technologies to enhance its customer experience. The carrier's focus on ensuring its customer journey is seamless and frictionless is demonstrated by its willingness to implement this new technology. Implementing Reference Experience will give the airline more control and ease to configure and deploy its digital strategies and up its digital commerce game.