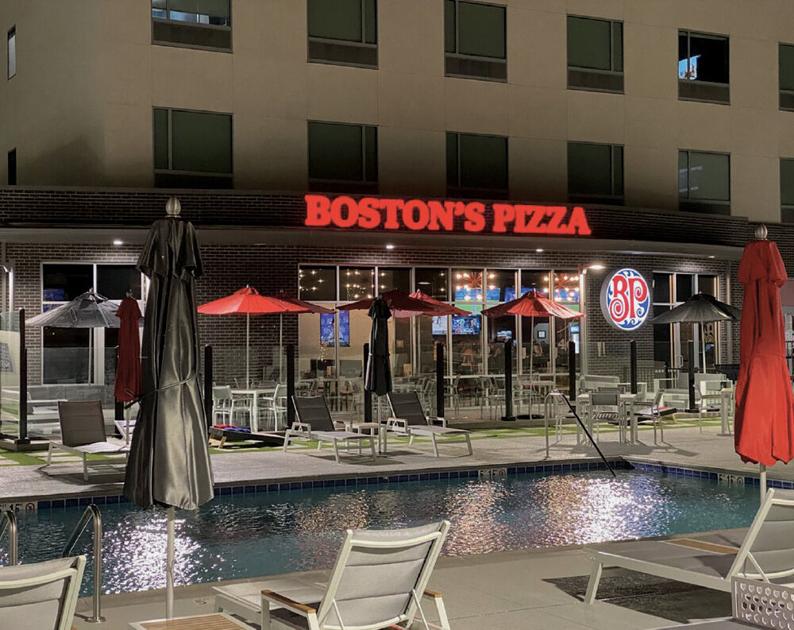 hotel operator strengthens restaurant game with Boston's Pizza | Franchise News
You know that dingy little hotel bar and restaurant. The menu is beige and boring, the beer taps haven't been cleaned in ages, and the one clerk doesn't win any service awards.
Why? Hoteliers want to run hotels, not restaurants. This dismal restaurant often equates to a contractual obligation and a cost center, for example, a money pit that hoteliers are shrinking as much as they can.
While Jeff Krivoshen, the COO of PR Hotels, based in Canada in Saskatoon, hasn't walked into hotels to run restaurants, he doesn't like this dingy hotel bar either. There just aren't a lot of great options.
"I think a lot of people who work in the hospitality industry appreciate the bedroom side," Krivoshen said. "Most hoteliers don't want to fight with food and drink. I think a big part of this is that hotel brands don't offer options for hoteliers and they lack the availability of good food concepts to put into a hotel.
When he began work on the company's 12th hotel, a property of the Four Points by Sheraton hotel in Yuma, Arizona, the design called for a large area for a restaurant. But he did not have the number of rooms to generate the traffic necessary to support such a large restaurant, a headache for Krivoshen. He and his team came up with a plan to make this space appealing to the community at large. The company signed an agreement with Boston's Pizza Restaurant and Sports Bar to fill the space, bring people in and also help make sense of the hotel's dining program.
Boston's, No. 95 of the Franchise Times Top 400, grows in the United States and is a household name in Canada where its 400 establishments are known for their upscale casual eateries and appealing sports bars. There were already a few places in the area so there was some name recognition in the Yuma area, but it still stood out from the typical laid back chains.
He also had systems and procedures for the movement and management of the restaurant that Krivoshen did not have to worry about. About 80 to 90 percent of guests in Boston are from the general community, he noted. This level of activity disrupts the notion of a strangely quiet hotel restaurant. Travelers can see it's fun, it's alive, and they want to participate.
"We have very good visibility from our lobby in the restaurant, so from the moment a customer checks in, say 4 or 7 in the evening, they can see all the action that is going on in the restaurant," he said. Krivoshen said, making it more likely they will come and check it out. The restaurant is also billed as a stand-alone space with its own entrance, which he says is "essential" in attracting customers who are not hotel guests.
The partnership with Boston's was another factor. The restaurant also takes care of room service and catering for the hotel's event space, the expansive swimming pool and the cabana.
"They worked with us to tailor their menu to our needs and what they could offer. For example, Boston's is typically a lunch, dinner, and event establishment. We said we had to provide a breakfast option for our guests and the community, and Boston came to the table and put together a breakfast menu for us, "Krivoshen said. "We have developed a kitchen that caters to the restaurant, to the swimming pool and also to this back kitchen which serves the conference center."
Is this the new model for the Krivoshen company? He said he was open to the idea and that the company had a Burger Theory concept at another hotel that is also working well. At the very least, he said it could be an opportunity for restaurant brands looking to grow, if they're willing to go the extra mile.
"I strongly encourage brands with a similar format or a similar type of market they find themselves in to consider working together," Krivoshen said. "I think there are huge synergies and opportunities for good restaurants to work with good hotels. But it is important for these brands to have the same values ​​and the same objectives. You're not going to associate an upscale hotel with a flyby restaurant and you're not going to take a Motel 6 and put a Ruth's Chris there.