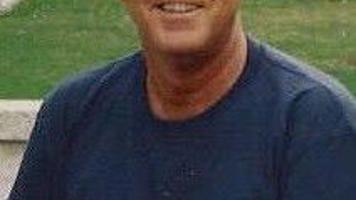 Litscher, John Carl | Obituary
FORT LAUDERDALE, Fla .– John Carl Litscher, of Fort Lauderdale, Fla., Passed away on October 11, 2021, at the Westside Regional Medical Center in Plantation, Fla. He underwent routine medical intervention, and his passing came as a surprise to all who loved him. John celebrated his 70th Great Trip around the Sun in March.
John is survived by his life partner, Michael Green, 29, as well as many friends and family. Her brothers, Jerry, Joe and James, and their families, aunts, uncles, cousins, nieces and nephews mourn her loss. John was predeceased by his parents, John Henry and Joyce (Sinner) Litscher.
John was born and raised in Baraboo, Wisconsin, and graduated from Baraboo High School, class of 1969. He was a proud US Navy veteran and served on the USS Sylvania until 1974. He was a alumnus of the University of Wisconsin at River Falls, with a Bachelor of Science in Agriculture, 1979. John was a 32 ° Scottish Rite Freemason.
Growing up on the family farm, John developed a great love for animals. In his youth he was active in 4-H and looked after cows, horses and pigeons bred. Over the years, John has housed several rescue dogs. John treated his animal friends with the same love he gave his human friends.
Baraboo residents knew John as the manager of the Devil's Lake Chateau claims for over 20 years. John was a great natural leader. He mentored countless young people during their first summer job and loved helping them develop a strong work ethic. One of John's great contributions to the Castle has been the Big Band concerts and dances. These events have been a summer treat enjoyed by many attendees over the years. John has maintained a lifelong relationship with many of his former Devil's Lake employees and patrons.