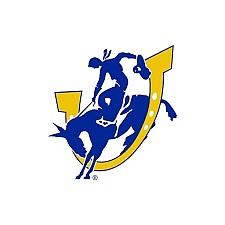 Mulerider Club Kickoff scheduled for August 9
The Southern Arkansas University Athletics Department announced that it has partnered with Farmers Bank & Trust for the 7th Annual Mulerider Club Kickoff Event. For the third time, the event will take place at the Story Barn on Tuesday, August 9 starting at 6 p.m.
The cost is $15 per person and tickets can only be purchased in advance online by visiting www.MuleriderAthletics.com/tickets or by contacting the Assistant Director of Athletics for Facilities and Events/La Athletics Diversity and Inclusion Designate Chris Vann at [email protected] or (870) 235-4137.
They can also be purchased in the Athletic Department by contacting Athletic Department Secretary Lynn Disotell at (870) 235-4102 or via email [email protected] Advance tickets can also be purchased from Mulerider Club Advisory Board Members Max Dyson (Chair), Tera Cranford (Vice Chair), Jeff Whitener, Gary Don Farrar, Leroy Martin, Steve Goodheart, Olivia Graham, Karlene Hooker, Jeff White or Jeff Venable.
The annual event, sponsored by Farmers Bank & Trust, will serve as the official start of the 2022-23 sports year at SAU and will feature a seated dinner that will include burgers, fries and dessert, previews of the season provided by the fall coaches, and a meet and greet session with various members of the SAU Athletic Department and members of the Mulerider Club Advisory Board.
"We are delighted to once again have Farmers Bank & Trust as the title sponsor of our annual Mulerider Club launch event," said SAU Sports Director Steve Browning. "After not hosting this event for the past two years due to the pandemic, we look forward to an evening of camaraderie with so many of our proud supporters. Our community provides unwavering support to Mulerider Athletics and our department is ready. to launch this new year with them."
Browning added: "We have seen continued growth as a sporting department and this overall upward trend would not be possible without the improvement and growth of our Mulerider Club as well. Our Mulerider Club is key to ensuring that we are able to continually provide the best possible experience for our student-athletes."
Shortly after the meal, those in attendance will have a chance to hear from the head coaches of fall sports at SAU along with freshman football coach Brad Smiley, freshman volleyball coach Alli O'Banion and the men's/women's cross country coach. Tim Servis, all participating in a Q&A panel on behalf of their programs.
Additionally, Dyson will be officially introduced as the new Chairman of the Mulerider Club Advisory Board.
Anyone interested in becoming a member of the Mulerider Club can do so by contacting Athletic Department Secretary Lynn Disotell.
*The Mulerider Club is the fundraising arm of the SAU Athletics Department, and its members contribute to the current and future success of Mulerider Athletics through their private investments and participation in sporting events.