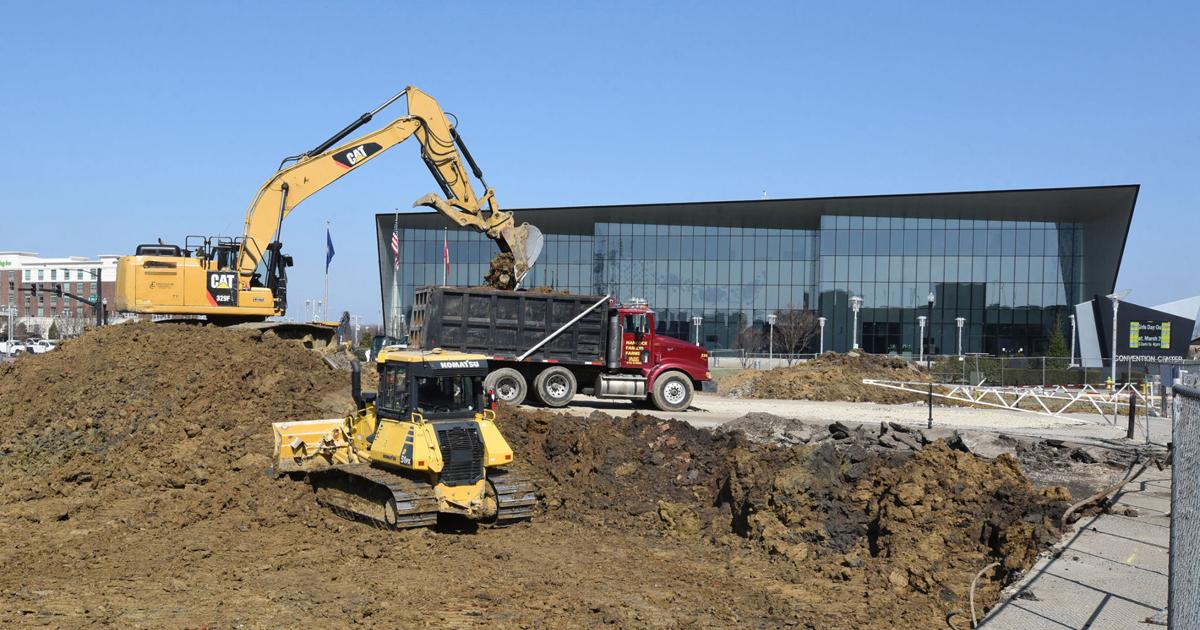 New hotel coming, but do we need more? | Community
In 2006, what was then the Owensboro-Daviess County Tourism Commission declared a "hotel room crisis" in the city and called for a panel of experts to create a master plan for an arena, economic incentives for new hotels and strategies to bring more people to the city year-round.
The Executive Inn Rivermont, which was two years away from closing, had just announced it would be closing 246 of its 599 rooms.
This would bring its number of hotel rooms down to 353.
And the Sun Hotel (better known as Gabe's Tower) had closed a year earlier.
Owensboro had fallen from sixth to eighth place among Kentucky cities for the number of hotel rooms available with 1,369 rooms.
At the time, Paducah had 2,400; Bowling Green, 2,323; Elizabethtown, 1,450; and London, 1,400.
Five new hotels have been built since then and a sixth, Home2 Suites by Hilton, is under construction across Second Street from the Owensboro Convention Center.
As of 2021, Owensboro had 1,522 hotel rooms.
But the OYO, built in 1962 as the Holiday Inn, closed recently.
And the loss of those 144 rooms brought the total number down to 1,378.
When Home2 Suites opens in late 2023 with its 121 rooms, the number will rise to 1,499.
There were 1,565 in 2002, when the Executive Inn was near its peak.
Does Owensboro still need hotel rooms?
Mark Calitri, chairman of the Owenboro-Daviess County Convention and Visitors Bureau, says, "Time will tell if we need more. At this point, we are not calling for more hotels. It's something the market will decide.
The city's occupancy rate last year was 54.9%, he said, while the national average was 63%.
No month last year saw an occupancy rate of 60% or more in Owensboro.
Hotels took in more money
But local hotels took in more money last year than at any time in the past decade – $26.8 million, compared to $15.9 million in 2020, when the coronavirus pandemic devastated the hospitality industry.
"We will do our best to fill the number of hotel rooms we have," Calitri said. "We hustle for everything."
He said: "We are always focused on hotel occupancy and the demand drivers that fill those rooms. As we know, with increasing hotel occupancy, we are seeing an increased economic impact in our local businesses. »
The CVB expects 2022 to be a good year – if rising inflation, including gasoline prices, doesn't get too bad and there are no more waves of COVID -19.
Calitri said Owensboro is well positioned to "capitalize on increased demand and continue to create even greater economic impact."
Last weekend, the 2022 Eastern Scholastic 3-D Archery Indoor National Championship brought together 1,200 archers at the Owensboro Convention Center for three days.
And each brought an average of 3.5 people with them, Calitri said, filling most of the city's hotels.
Green River Distilling Co. released its first Green River Bourbon in over a century last month.
And the company expects to attract 50,000 tourists a year within five years.
The Bluegrass Music Hall of Fame & Museum is bringing back more events now that COVID-19 is in decline.
A soccer tournament with more than 100 teams is scheduled for March 25 and 26.
May will bring together the Kentucky Extension Homemakers Association, the Kentucky Water & Waste Water Operators Association, and the Kentucky Independent Insurance Agents Conferences at the convention center.
June is filled with the Kentucky Conference of The United Methodist Church, Kentucky Bar Association, Kentucky County Clerks' Association, OMG!con, and ROMP – all great events – scheduled this month. -the.
These events are expected to draw thousands of people to town.
And the Owensboro HydroFair returns in August.
Calitri said the new West Kentucky Brewery Hop should bring a lot of people to town in 2022.
There are 12 craft breweries in nine towns on the trail, including The Brew Bridge, 800 W. Second St.
When Home2 Suites opens, there will be 394 rooms surrounding the convention center, enough to attract larger conventions, the CVB said.
Some aging hotels
One problem the 2006 report highlighted is that a number of Owensboro hotels are aging.
Only six have been built in this century and the older hotels are mostly filled with local people who live there.
The Cadillac Motel, with 41 rooms, is the oldest — built in 1940
The 22-room Owensboro Motel was built in 1951.
La Maison du Colonel, with 49 rooms, was built in 1959.
The 1970s saw the Budget Inn, with 55 rooms, opened in 1970.
The 110-room Days Inn and 90-room Motel 6 opened in 1974; and Motor Lodge 231, with 29 rooms, opened in 1978.
The 1990s were busy years for building hotels here.
The 52-room Super 8 was built in 1991; the Hampton Inn South with 86 rooms in 1994; the 70-room Wingfield Inn & Suites and the 97-room Fairfield Inn in 1997; and the 64-room Sleep Inn in 1999.
Since 2000, the 66-room Comfort Suites was built in 2002; the Courtyard by Marriott with 109 rooms in 2010; the Hampton Inn & Suites Downtown Owensboro/Waterfront with 150 rooms in 2014; the Holiday Inn Owensboro Riverfront with 123 rooms in 2015; the Best Western Plus with 63 rooms in 2018; and the TownePlace Suites with 102 rooms in 2019.
Keith Lawrence, 270-691-7301, [email protected]