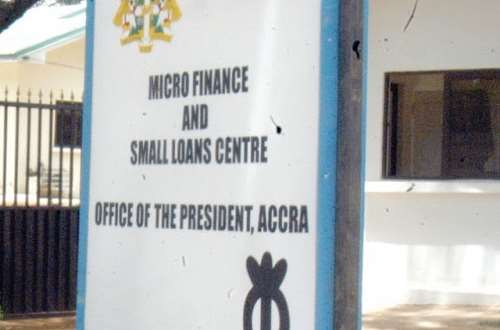 "People think MASLOC loans are free" – CEO
The Chief Executive Officer (CEO) of the Microfinance and Small Loans Center (MASLOC) has identified a major setback in its equipment as the fact that recipients of loan facilities refuse to repay.
Speaking on the Great morning show, Wednesday, February 23, 2022, Abibata Shanni Mahama Zakariah, said that out of a total of GH₵204 million in funds disbursed, MASLOC was able to recover around 45%. This rate, according to her, is not encouraging.
"In recent days, I have been around the southern sector and I am worried about the low recovery rate. Of the GH₵204 million disbursed, we were able to collect GH₵90 million, or about 45%. But any meaningful microfinance institution should do around 80% recovery," she said.
His comment came amid discussions centered on the company's poor loan recovery, following reports that only 10% of loans defaulted by beneficiaries in the Volta and Oti regions were recovered.
During the show, however, she clarified that the recovery rate in the Volta region is 11% while the Oti region is 16%.
She largely blamed poor loan recovery on a notion by recipients that a MASLOC loan is a grant.
"Some people still think that taking money from MASLOC is free which is far from the truth and people don't want to repay loans because of that. I think it's deliberate because even before to take out loans, you go through certain processes that tell you it's not free," she said.
"Some people even say MASLOC is for the ruling party, which it isn't, but those are the realities on the ground and we are working on that misconception," she added.
She said her team was putting measures in place to thwart that: "We can send out formal notices and if those fail, we can sue," she said.