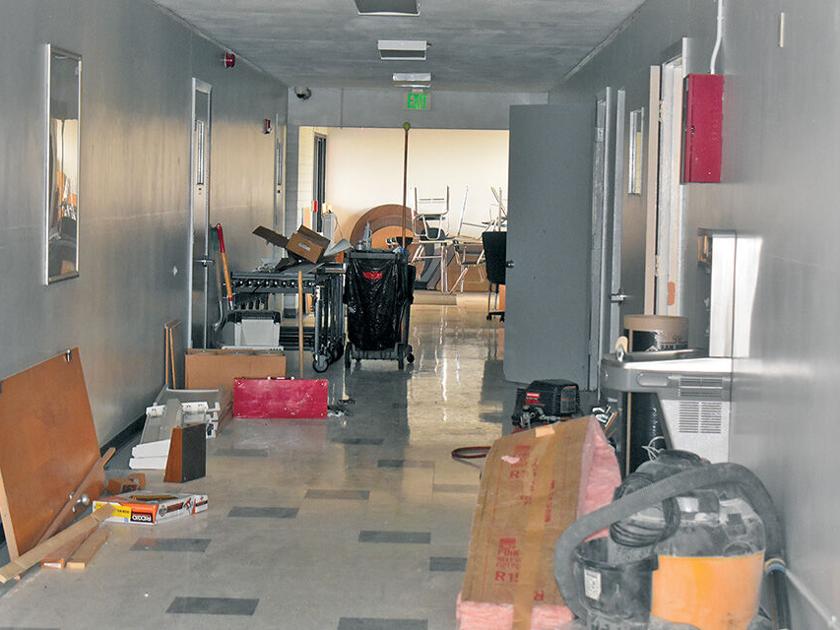 Presidio remodel, controversial conversations top Superintendent's priority | Characteristics
PAYETTE – Even when she's not in her seat at Payette School District Board of Directors meetings, Superintendent Robin Gilbert continues to keep an eye on matters affecting what is taught in Payette's classrooms. as well as the classroom spaces themselves. As Gilbert was absent from the regular board meeting on Monday, board chair Andy Kirkendall delivered his monthly board report for July 2021 in his absence.
Here are examples of work that Gilbert focused on in his report.
Public relations conference
This week Gilbert and Payette High assistant principal Marci Holcomb attended the National Schools Public Relations Association conference in New Orleans, Louisiana. Details on the topics covered were not available at the time of publication.
"This is a valuable resource and event as we address the goals of improving communication in and out of the district," Gilbert wrote in his report.
Addressing the payment of leadership bonuses under Idaho code 33-1004J (1), Gilbert noted that an additional district-level public relations position should be discussed with school administrators and representatives of the Payette Education Association. .
Approval of the post is pending input from stakeholders, according to the report.
According to the report, district facilities manager Alvin Hall is managing several renovation projects this summer, including renovating the classroom at Presidio Alternative High School to accommodate 8th grade programming classes, new carpet in the classroom. Payette Elementary School, as well as Westside Elementary School and warranty repairs to Payette Elementary Tennis Court. At McCain Middle School, the parking lot has been repaved.
In addition to soliciting bids for the Payette High School cafeteria redevelopment, the boys' locker room floor was recently refurbished with Gilbert saying it "looks amazing." Other planned projects include the installation of toilet doors for the locker room and urinal dividers in the boys' bathroom.
"We are awaiting a quote for a sound system for the dome," Gilbert noted.
Additionally, Beniton and Hutchison Smith Architects recommended material testing on current facilities before bidding on two projects this week. A guided tour of the bidders is scheduled for Tuesday with an opening of the bids on August 5.
To keep up with changes to district plan requirements as made during Idaho's 2021 legislative session, Gilbert attended an online webinar to review these changes in preparation for finalizing them in delays.
On Gilbert's district plan to-do list is the In-Person Safe Return and Continuity of Services plan, which is due on August 2.
"It is a condition for receiving [American Rescue Plan – Elementary and Secondary School Emergency Relief] fund, "Gilbert wrote. "I should be able to write it into the template based on our plans and our work last summer and last year."
Speaking of emergency relief funds, the district fund utilization plan for said funds is due on October 1.
"This plan will be drafted with meaningful consultation with stakeholders, giving [the] the public the opportunity to contribute to the development of the plan.
According to Gilbert, the strategic planning committee organized three community meetings with "very little participation" from the public, "but quality feedback".
Gilbert wrote that she had received a letter from a client with additional comments and contacted them to follow up. She also noted that those who attended gave the committee the feedback it needed to move forward.
"Strategic planning is behind schedule due to lack of participation, but voice is essential," she wrote. "The next step is to consolidate the survey results and feedback from community meetings into focus areas, then write the strategic plan and publish it along with the survey to get the final opinion and feedback. 'stakeholder opinion'.
As Gilbert noted, the state task force on school indoctrination accepted the testimony at its second meeting in late June.
"The controversial debate calls for schools and teachers to adopt curricula and practices with little opportunity to demystify," Gilbert wrote. "I have visited a representative of the Idaho Education Association on several occasions regarding these issues. National Education Association statements may fuel the fires in Idaho schools, but [the Idaho association] works to support local decision making.
Gilbert said she and the anonymous representative have met with several teachers from Payette to create an action plan ahead of a school year where she expects teachers and schools to be scrutinized.
"The Boise School District is welcoming one of our teachers for training August 11 on how to discuss controversial topics in the classroom. The administrator's educational guidance and adherence to policies should help our teachers feel secure to teach the approved curriculum with confidence.
The next regular meeting of the Board of Directors will be held on Monday August 9 in the Galleon Room at Presidio, 20 N. 12th St.