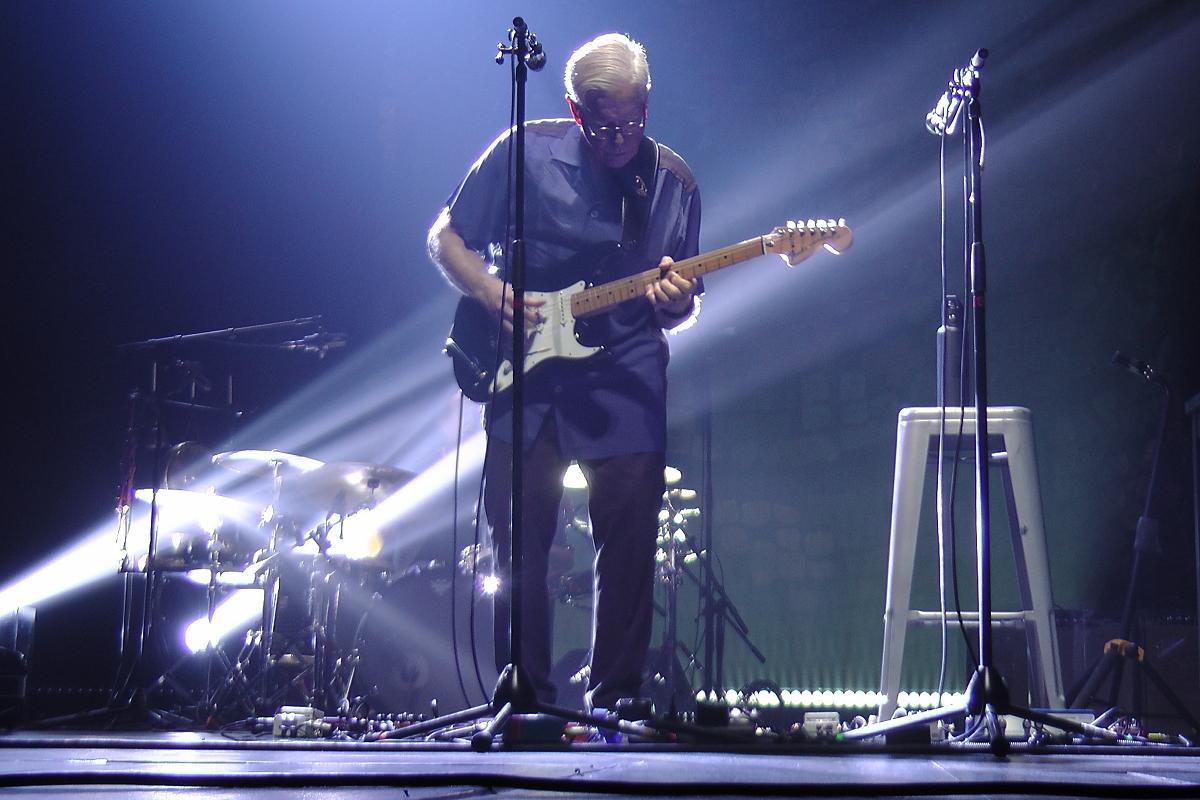 Showplace and Market Hall in Peterborough take a cautious approach to once again welcome full capacity audiences
Sometimes the best news comes when you least expect it.
As she drove to her trailer for the Thanksgiving long weekend Friday (October 8), work was the last thing Emily Martin thought about – until her cell phone began to "explode" with messages. .
"I had to park on the side of the road in Orillia to check my messages and then do a bunch of work," says Martin, general manager of the Showplace Performance Center.
Advertisement – story continues below
On the same afternoon, the Ontario government announced it was lifting capacity limits for concert halls, theaters, cinemas, meeting and event spaces, spectator areas of sports facilities , etc., and removed the physical distancing requirement. The changes went into effect at 12:01 am on Saturday, October 9.
For the nonprofit Showplace, that means the downtown Peterborough performance hall can once again accommodate a full audience – doubly vaccinated and masked – in its 640-seat Erica Cherney Theater, as well as smaller shows in its 100-seat Nexicom Studio space. at the lower level of the site.
The last time both spaces were filled to capacity was March 5, 2020 for Peterborough Performs: Musicians Against Homelessness, a multi-act event that raised over $ 30,000 for United Way-supported organizations. .
"You see on television that hockey games are coming back with higher (crowd) abilities and the (Toronto) Blue Jays are playing in front of 30,000 people drinking beer without a mask," Martin said of his frustration before Friday's announcement.
"How is our space so different? What we had proposed was things like not having concessions, so people have to remain masked, as well as double check. "
"I literally spoke to them on Thursday, telling them what we stand for," Martin says, referring to Peterborough Public Health. "I have so much respect for them. Keith Beecroft has been a Gold Star through it all. I really can't say enough about the whole team there.
Advertisement – story continues below
Meanwhile, at the 350-seat Market Hall Performing Arts Center, the other non-profit performance venue in downtown Peterborough, CEO Chad Hogan said he was "shocked" by the announcement of the lifting of audience capacity limits.
"We've tried to prepare for various scenarios at different times over the last year and a half – going from where we were to full capacity was not something we thought we were seeing," Hogan said, adding "It's good news. but it creates a bunch of new questions that we need to answer to make sure we get it right. "
"Logistically, there are certain challenges that we need to discuss with our industry and at the board level. It's a simple ad, but that doesn't necessarily mean it's easy to implement. There is some concern as to how we are going to expand all of this in a timely manner. But it's a good kind of anxiety – well we have something to work on. "
At Showplace, Martin says the same cautious approach to welcoming full audiences again will be a priority going forward.
"My email has been blowing up all morning (today) with people wanting to rent the space, which is great, but we can't turn a giant place in no time," she says, noting that most of its staff are still laid off. .
"We ask people to be patient with us. We hadn't noticed this was going to happen. We have a giant building that needs to be cleaned up. The working at heights training for our technicians has expired. They must be recertified before they can take the theater lights apart and clean them. "
Advertisement – story continues below
Despite the challenges, Martin says Showplace is "excited" about the development.
"We are excited and happy. It is much easier to do our planning. It's nice to have the freedom to be able to plan. We've known for months that we have all of this work ahead, but it took a lot of rushing and waiting. You don't want to turn off the theater lights and clean them and then wait another six months. We're not quite ready for it, but now we know when we're ready, we can go.
When Showplace audiences return to the main theater, they will settle into brand new seats that will be set up at the end of October.
"We're basically opening a new auditorium, which is so nice," says Martin.
For Market Hall, Hogan says the focus is on the success of returning audience members.
"We want to make sure that the logistics don't take away the joy of the experience," he explains. "Because we unequivocally respect the vaccine passport, what we need to determine now is the best way to streamline this process. "
"No one wants to sit there for two hours waiting to enter the place. We are going to be aware of the experience as we determine what we can handle. "
Advertisement – story continues below
As Martin and Hogan both begin the small steps necessary to once again welcome an audience at full capacity, a big question remains: When will the shows be booked for both venues again?
"We'll probably start with a few shows that are a bit smaller, and gauge from there what we're capable of – but we'll most definitely see shows here in January and beyond," Hogan said, noting the latest The Show. in its hall was a performance by Trent University's Anne Shirley Theater Company, held the week the pandemic was declared.
Martin, meanwhile, assures Showplace "is going to be a busy place" in January, adding "We have a lot on the books" for early 2022.
Martin and Hogan suggest people check their venues' websites – www.showplace.org and markethall.org – regularly for reopening updates and concert announcements.
"It's been a chore," Martin says over the past 19 months, attributing the board members and staff at Showplace – and, yes, Hogan too – to having been "a sounding board" for a period of time. hard time.
"Pivot is a word I hope I will never hear again in my life. Mentally, this has been the most difficult thing I have had to deal with in my life.
"Knowing that we have been through, I hope the worst is enormous. We worked so hard to get there. Now we just have to be patient and make sure we're ready for it (hearings at full capacity).
For his part, Hogan admits there hasn't been a day he hasn't thought about the possibility of Market Hall never reopening.
"There was a lot of pressure without any real sense of control," he recalls.
"We did everything we could to keep our heads above water. Fortunately, with the support of the federal government, we are able to open up in a way that we believe is representative of what we are historically known for.