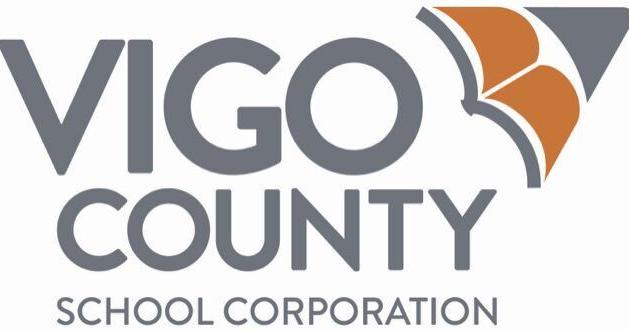 VCSC secures enough signatures to put referendum on ballot | News
The Vigo County School Corp. has secured enough signatures to proceed with obtaining a referendum question in the May ballot, Superintendent Rob Haworth told the school board on Monday.
Last week, the district got 1,481 signatures in favor of placing Option 2 on the ballot. Option 2 calls for a $260 million referendum to build new university facilities and renovate non-university facilities at high schools in North, South, and West Vigo.
The district needed 500 signatures from registered voters or property owners, and it learned Monday that it had met the requirement. "We are very happy, and despite a COVID season, that our political action committee is coming out and really doing the work to get so many signatures," Haworth said.
"Now we move on to [county] Electoral Council to ask them to place the question on the ballot," Haworth said. "We would like to have the first place on the ballot.
During a public comment period, Heidi McDonald, president of the Vigo County Teachers' Association, said the VCTA endorses the facilities referendum. "Our high schools are really starting to feel the strain and the wear and tear of the years," she said. Major updates are needed.
The referendum would also allow existing debt service to be used to meet the needs of elementary and middle schools, McDonald said.
Two people who helped secure signatures, Lori Danielson and Clark Cowden, also addressed the board; both are on a political action committee that will advocate for passage of the facilities referendum.
Danielson thanked the board for moving forward with Option 2. "It's really going to transform our community and our businesses," she said.
However, as she worked to secure signatures, she also realized that "our community still needs to be informed" to better understand what the referendum is about. "We still have work to do, but a great job has been done so far," she said. The election is just 99 days away.
"We need to create better opportunities for all of our students, and the facilities are a way to create an environment in which they can do better," Danielson said.
The school board also approved an updated user agreement with the Terre Haute Torpedoes Swim Club for the continued use of the VCSC Aquatic Center.
The agreement is for 2022 and 2023 and then automatically renews for additional two-year terms unless terminated by either party at least 90 days before the term expires.
The Torpedoes will pay an annual practice rental fee of $26,400, with monthly payments of $2,200.
It will also pay the rental for swim meets: $4,500 for a 2 1/2 day swim meet; if a meeting lasts more than five hours but not more than one day, $1,500; and for an event of less than five hours, $750.
The swim meet rental fee does not include custodial fees, meet supervision fees or security fees; Torpedoes will be billed for staff costs at the current employee rate of pay plus any shift differential for the Saturday and Sunday event.
In other subjects:
• Council approved the purchase of six adapted buses with elevator at a cost of $123,212 each and eight 78-passenger buses at a cost of $112,296 each for a total price of $1,637,640. The contract was awarded to IC Collins (Midwest International). The other bidders were Blue Bird Corp. and Thomas Built Buses.
• Awarded a contract to B & S Plumbing and Heating for $1,129,000 to replace boilers at Fuqua Elementary School as well as Otter Creek and Sarah Scott Middle Schools.
•Awarded a paving project contract to S & T Construction for $887,671 for work to be done at Franklin, DeVaney and Deming Elementary Schools.
• Awarded a contract to Associated Roofing Professionals for $964,453 to roof Deming and Terre Town Elementary Schools and $588,100 to paint Hoosier Prairie, Deming and Ouabache Elementary Schools for a total price of $1,552,553.
•The board approved a network upgrade project and awarded a contract to Network Solutions Inc. (NSI) of Granger; the contract was for $508,000. Eighty percent, or $400,000, is eligible for reimbursement under the federal e-rate program, said VCSC chief technology officer Doug Miller. Others who submitted bids were CDW and Joink.
The project involves networking hardware for 400 wireless access points to replace 400 of the district's oldest access points in schools, Miller said. Newer devices offer better performance and allow more computers to connect simultaneously.
The erate program provides federal reimbursement to schools for communications, he said. It's based on free and reduced lunch and Vigo County is eligible for an 80% refund, Miller said.
Separately, Haworth announced that 18 people will be honored in a new initiative called the Circle of Honor. A winner will be named each week until a recognition program takes place in early April for the entire inaugural group.
The Circle of Honor will be an annual event, honoring the contributions of those who have demonstrated a commitment to excellence as "part of the VCSC family," Haworth said.