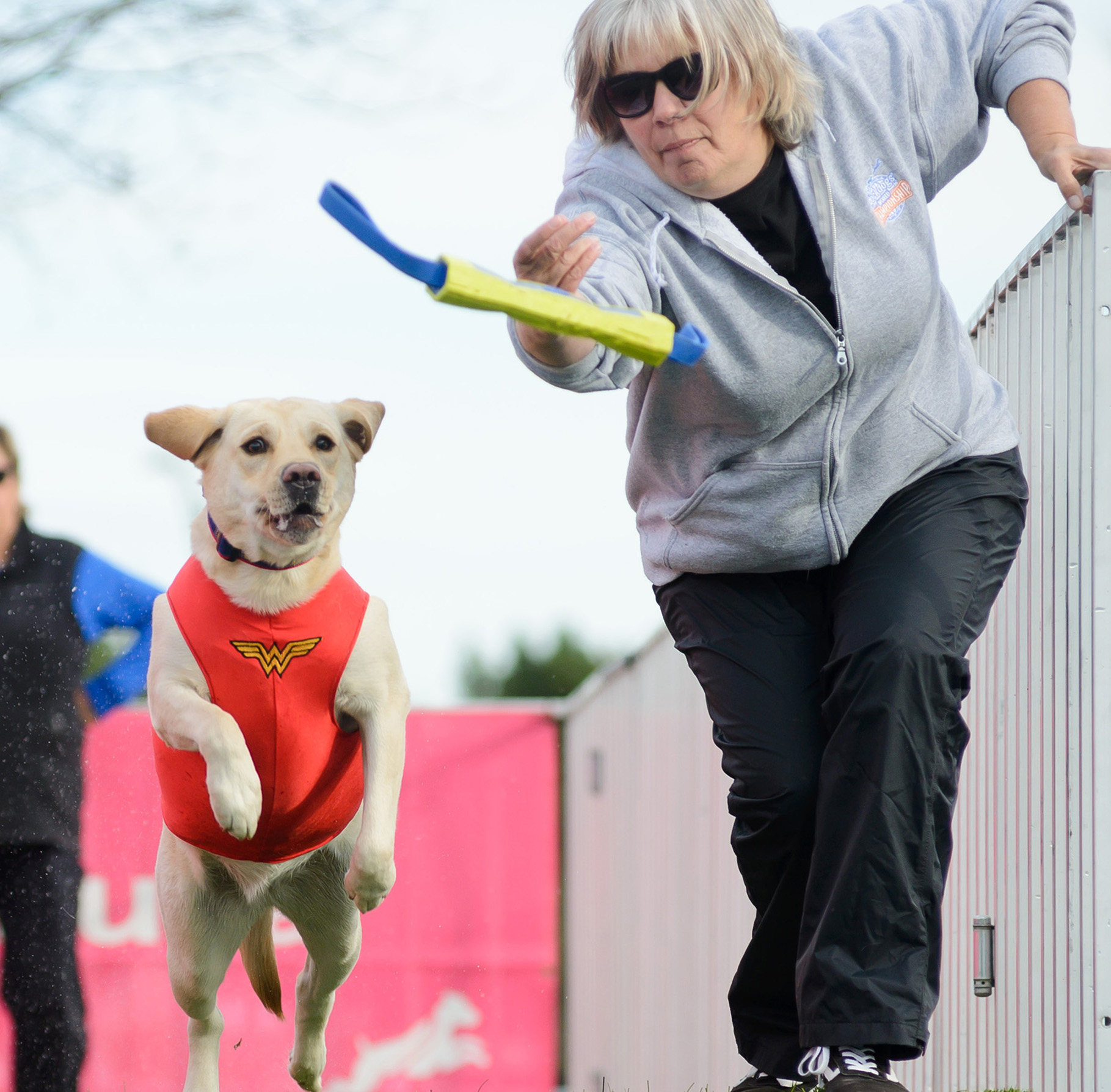 Waterfowl Festival to celebrate the 50th anniversary (finally!)
[ad_1]
In 1970, a group of sportsmen came together around their shared love of the East Coast, its traditions, and the need to conserve the wildlife essential to the coastal way of life. Out of this collaboration, the first Waterfowl Festival was born in Easton, Maryland, in November 1971. This year, November 12-14, the festival celebrates the 50th anniversary of what organizers call "the best party in the world. East Coast ".
Each year, the festival lives up to its reputation. On these sunny and cool fall weekend days (and even those that have been gray), the county town of Talbot is teeming with locals and visitors, art lovers, outdoor enthusiasts and of all who understand why the shore is considered the land of the good life. . In and around the city center there are art galleries, east coast food and drink, a sports party, duck calls, snorkeling with a dog and the chance to start holiday shopping early.
The 50th anniversary of the festival was due to be celebrated last year, but organizers were forced to postpone due to the difficulty of "social distancing" at a large event in a small town. Easton and Talbot County rely on Waterfowl Weekend to boost tourism. In 2019, waterfowl festival visitors generated nearly $ 2.6 million in annual economic impact for the county through shopping, accommodation and travel, according to an economic impact study commissioned by the festival.
In the Sportsmans pavilion of the Easton Elks Club, outdoor enthusiasts will find outdoor gear and clothing, charter information, duck calls, pet supplies, wood crafts, taxidermy services and a chance to contact representatives from the Maryland Watermen's Association. On Saturday night, the Sportsman's Party promises food, drinks, live music, raffle prizes. For sports dog enthusiasts, the North American Diver and Retriever demonstrations are a favorite of the festival program.
As always, there will be a wide variety of food choices. Look for the Shore Boys' favorite cream of crab soup on North Harrison Street. At the Tasting Pavilion, sample selections from local wineries and breweries and gourmet products from regional producers. On the Christ Church campus, crab cakes, fried oyster cakes, crab cream and dessert will be on sale. It's good food for a good cause. A portion of every sale goes back to the community. Giving back is a practice followed by every official Waterfowl Festival food vendor.
CBM is a proud sponsor of "Beer Wetland," offering live music, craft beer and backyard games at 102 E. Dover Street on Saturday and Sunday afternoons. You can pay per pour for craft beers from three Maryland breweries: Ten Eyck, Cult Classic, and Big Truck Brewery.
Art is as much a part of the festival as the waterfowl for which it bears its name. The work of artists, photographers, sculptors, decoy sculptors and mosaic makers will be on display in Easton, from Christ Church to the Academy Art Museum, to the historic Avalon Theater and the many galleries located in heart of downtown. At Easton Middle School, works of art by members of the Working Artists Forum will be on display. The school is also the site of The Marketplace, a place to shop for Festival souvenirs and unique handmade gifts created by local artisans.
This year, two new options have been added to the Waterfowl Festival experience. Thanks to a collaboration with Delmarva Birding Weekends and Harriet Tubman Tours, it will be possible to observe birds along the Harriet Tubman Underground Byway. And to make the Festival experience easier, the organizers have created an app that provides information at your fingertips.
At any time of the year, "Easton is a sentiment. The Waterfowl Festival weekend is that sentiment many times over. Come to town and experience it for yourself.
For more information on tickets, times, exhibits, COVID-19 mitigation measures, the Festival app, and how to get around, visit waterfowlfestival.org.
-Niambi Davis
[ad_2]